Magnet - S012 - The House Na Kamenci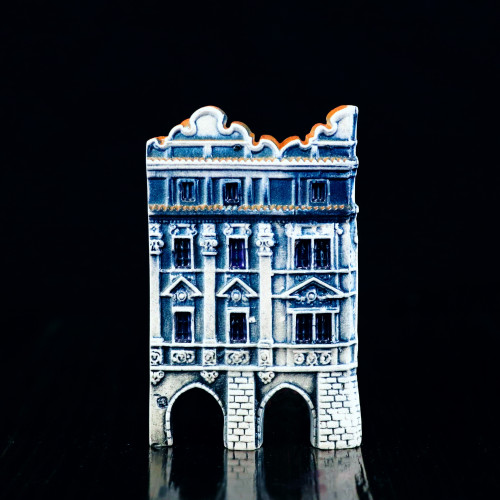 Dimensions:
7.50cm x 1.00cm x 10.00cm
Model of this product
This Prague house can be found at this address:
Old Town Square 478/26, Old Town, 110 00 Prague 1, Czech Republic
This is another originally Romanesque house. It was built between 1170 - 1200, rebuilt in the third quarter of the 14th c. in the Gothic style and further rebuilt in the late 18th c. The final reconstruction left its mark both on the exterior and on the interior. There are still wooden ceilings painted with oil. During the reconstruction of the house in 1914 the cross-vault Romanesque Ceiling was destroyed. The house was sometimes called "Štěpánovský", after one of its owners, Štěpán from Kladsko.
Every miniature magnetic house made of porcelain is original, unique and unrepeatable. Each individual piece might be slightly different in size or shade of colour as we hand paint every single one.