Magnet - S005 - The House at the Lazar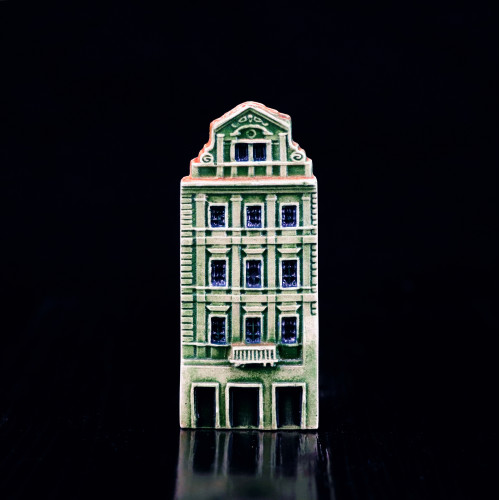 Dimensions:
4.50cm x 1.00cm x 9.50cm
Model of this product
This Prague house can be found at this address:
Old Town Square 549/19, Old Town, 110 00 Prague 1, Czech Republic
Today's house has a Romanesque foundation from the 12thc. However, the first written record about the houses is related to the new Gothic house, which was later rebuilt and changed. Late Renaissance reconstruction took place here between 1625-1629. The Carthusian Order from Valdice acquired the house in 1643 and most probably restored it during the last quarter of the 17thc.
The house more or less received its present shape at this time. With regard to the interior, there used to be a chapel, which was destroyed during architectural changes before 1870. This was a result of the abolishment of the order when the house became the property of the city and further neo-classical changes started to decrease its value.
Every miniature magnetic house made of porcelain is original, unique and unrepeatable. Each individual piece might be slightly different in size or shade of colour as we hand paint every single one.