Magnet - S003 - The House at the Little Stone Ram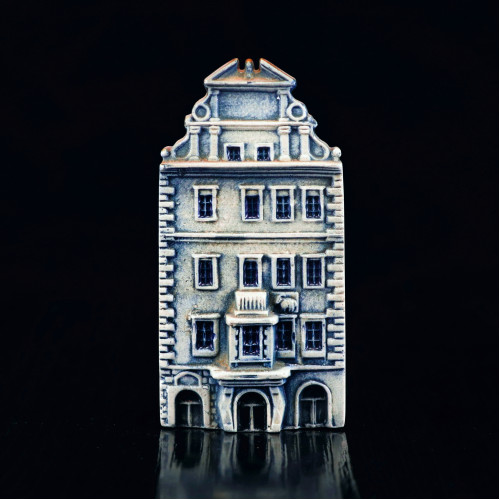 Dimensions:
6.00cm x 1.00cm x 11.00cm
Model of this product
This Prague house can be found at this address:
Old Town Square 551/17, Old Town, 110 00 Prague 1, Czech Republic
Z Except for a part of one wall there is not much left of the original Romanesque house that used to stand there. It was replaced by new houses with cellars in the 14th c.
Huge reconstruction took place here before 1400, which resulted in a large building that was expensive even then. Around 1530 Renaissance reconstruction was done and another, late Renaissance reconstruction left its mark on the building at the beginning of the 17th c. In 1725 the house was acquired by the famous architect Maximillian Kaňka, who, interestingly enough, did not make any architectural changes.
From 1778 to 1945 it housed a pharmacy called At the White Unicorn. After the war the whole building was badly damaged.
Every miniature magnetic house made of porcelain is original, unique and unrepeatable. Each individual piece might be slightly different in size or shade of colour as we hand paint every single one.