Magnet - M018 - The House at the Green Crayfish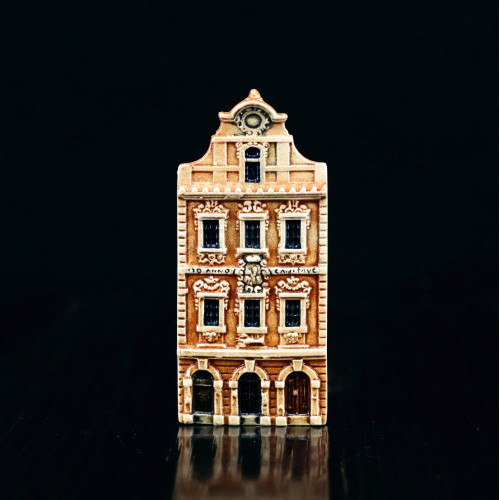 Dimensions:
5.00cm x 1.00cm x 9.50cm
Model of this product
This Prague house can be found at this address:
Nerudova 235/43, Lesser Town, 118 00 Prague 1, Czech Republic
This house was built in the 14th c. It underwent a number of reconstructions, which finally gave it its today´s Baroque look. Sometimes it is called "St John of Nepomuk's house" because he lived here during his studies. After his sanctification in 1729 a Latin inscription commemorating his martyrdom was placed on the facade. In the 18th c. the house belonged to the royal secret police member called Kronberg, who rebuilt it in the Baroque style.
Every miniature magnetic house made of porcelain is original, unique and unrepeatable. Each individual piece might be slightly different in size or shade of colour as we hand paint every single one.