Magnet - M017 - The House of the Red Lion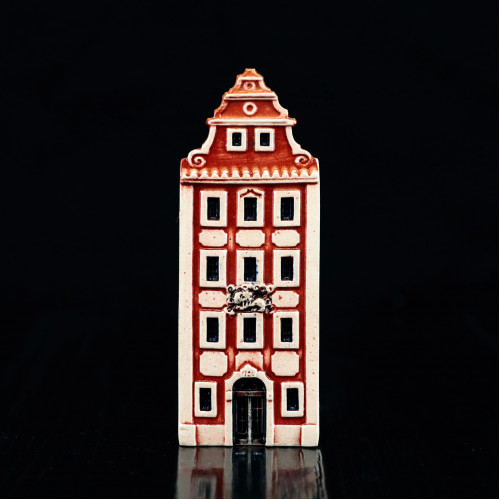 Dimensions:
4.50cm x 1.00cm x 11.00cm
Model of this product
This Prague house can be found at this address:
Nerudova 236/41, Lesser Town, 118 00 Prague 1, Czech Republic
This Gothic house was originally connected with the house next to it. Both of them were consumed by fire in 1541. The goldsmith Master, Gabriel Goldenhauer, bought the house in 1637. The lion on the house-marker holds a chalice, a symbol of the goldsmith's craft. In 1703 the mother of Petr Brandl, the painter, died here. The only access to this house is through the house next to it, which further shows the close connection between the two.
Every miniature magnetic house made of porcelain is original, unique and unrepeatable. Each individual piece might be slightly different in size or shade of colour as we hand paint every single one.