Magnet - M013 - The House of the Three Little Fiddles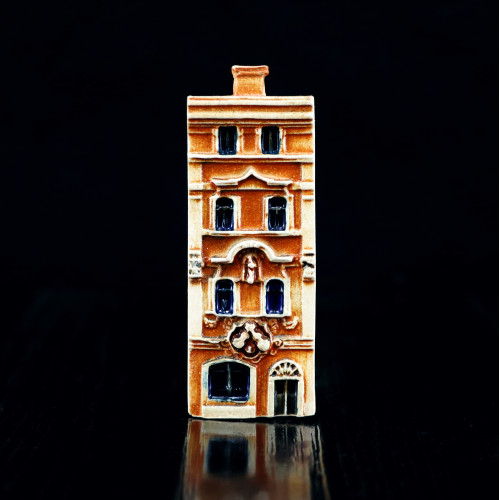 Dimensions:
4.00cm x 1.00cm x 10.00cm
Model of this product
This Prague house can be found at this address:
Nerudova 210/12, Lesser Town, 118 00 Prague 1, Czech Republic
History of this house goes back to the 14th century when it was founded. It shared the same fate as most of the buildings in Lesser Town - It was consumed by fire and was rebuilt in the Renaissance style, as shown by its wooden ceilings. Three violin makers' families owned this house during the 17th and the 18th centuries. After 1667 it was bought by Barbara, a widow of a violinmaker. The violinmaker, Leonard Pradter, who also made string instruments for the Loretto, owned the house later. His widow married another violinmaker, Tomáš Edlinger, and his son Joseph inherited the house as well as the craft. Edlinger's hands made one of the Ludwig van Beethoven's instruments. Jan Severa, a maker of playing cards, owned the house since 1789.
Every miniature magnetic house made of porcelain is original, unique and unrepeatable. Each individual piece might be slightly different in size or shade of colour as we hand paint every single one.