Magnet - M012 - Valkounský House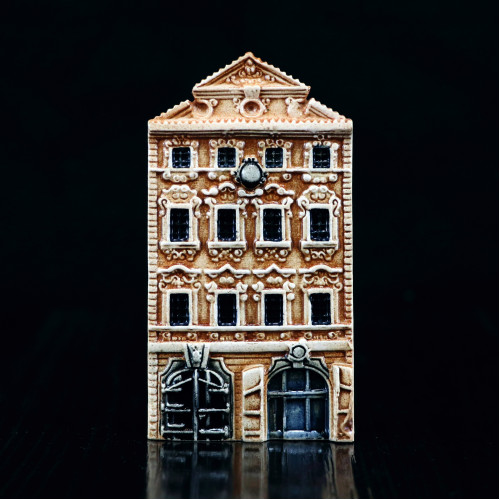 Dimensions:
6.00cm x 1.00cm x 11.00cm
Model of this product
This Prague house can be found at this address:
Nerudova 211/14, Lesser Town, 118 00 Prague 1, Czech Republic
This house origin dates back to the 14th century, the first record coming from 1417. The house was, with other buildings, rebuilt in the Renaissance style in the 16th century after the fire of 1541. It was bought in 1601 by a brother of Kašpar Kaplíř of Sulevice (who was executed on the Old Town Square among 21 Czech nobles in 1621... The building was rebuilt in 1704, most probably in the Baroque style by the architect Jan Santini Aichel who lived here between 1705 - 1727. The house is named after the owner Bohuchval Valkoun of Adler.
Every miniature magnetic house made of porcelain is original, unique and unrepeatable. Each individual piece might be slightly different in size or shade of colour as we hand paint every single one.