Magnet - M011 - The House at the Golden Chalice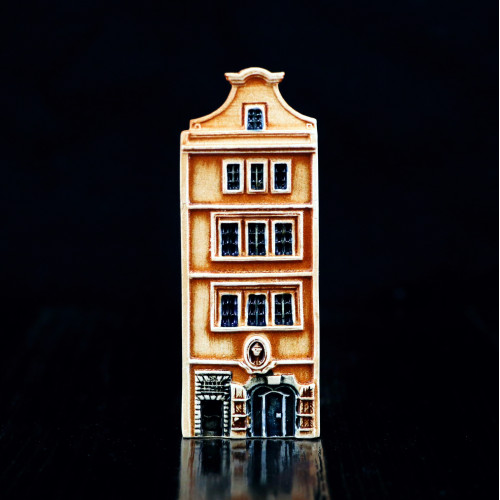 Dimensions:
4.50cm x 1.00cm x 10.50cm
Model of this product
This Prague house can be found at this address:
Nerudova 212/16, Lesser Town, 118 00 Prague 1, Czech Republic
The house was built in the 14th century, the first written record coming from 1417. Different craftsmen used to own this particular house - including a bridle maker, malt maker and rope maker. The Emperor's gatekeeper, Jeroným Senfelder, bought the house in 1596 and also rebuilt it in the Renaissance style. The goldsmith master, Bartoloměj Schuman, placed on the facade a golden chalice, the symbol of the goldsmith's craft. There are wooden painted ceilings in the house.
Every miniature magnetic house made of porcelain is original, unique and unrepeatable. Each individual piece might be slightly different in size or shade of colour as we hand paint every single one.