Magnet - M002 - Šternberk Palace of the Lesser Town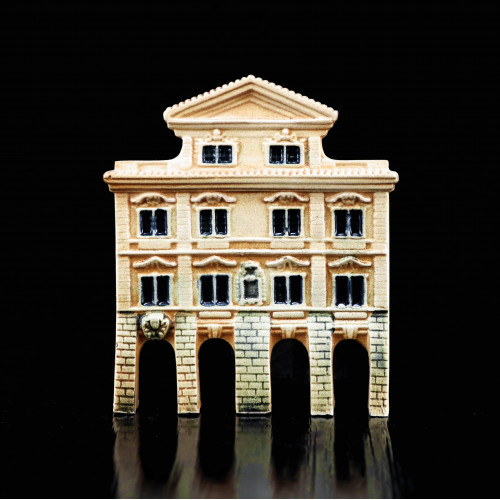 Dimensions:
9.00cm x 1.00cm x 10.50cm
Model of this product
This Prague house can be found at this address:
Lesser Town Square 7/19, Lesser Town, 118 00 Prague 1, Czech Republic
At the end of the 17th century the Czech noble family of Šternberk bought a new Renaissance house. The palace was built on the place of original Gothic house "Na Baště", the famous inn where foreign attachés used to live and also as the place where the big fire of 1541 originated. That fire consumed more than a half of the Lesser Town and Hradčany. In the 18th c. the Šternberk family also owned a building next to the palace. They hired Italian architect Alliprandi to unify the facades of both houses in the Baroque style. The right wing of the palace has a stone coat of arms of the family and the Order of the Golden Fleece on its left side, above the arcade. At the end of 18th and at the beginning of the 19th centuries the palace became a centre of Czech science. A Private Society of Science, later known as the Royal Czech Society of Science was founded here in 1770. A picture gallery, the main source of today's National Gallery collections, was established here in 1875 - 1884. The palace became property of the state and the seat of the Parliament of the Czech Republic in 1993.
Every miniature magnetic house made of porcelain is original, unique and unrepeatable. Each individual piece might be slightly different in size or shade of colour as we hand paint every single one.