Malá Strana ... also known as the Lesser Town, is a historic area of the metropolis, in the very heart of the city of a Hundred-Spires Prague. You can feel the breath of past centuries in its colonnades and narrow streets. It is a strange and mythical place. The streets, houses and people are unlike anywhere else, even the time runs slower somehow. We consider ourselves lucky, as our store in St. Prokop resides at such a place where history was made and where great giants like Franc Kafka, Jan Neruda, Karel Capek, Jan Zrzavy or Jan Werich lived and created their life's work.
St. Prokop
Prague – Lesser Town
You can find us just a short walk away from Lesser Town Square in Prokopska Street (which connects Maltezs Square and Karmelits Street).
Virtual tour: Welcome and come in!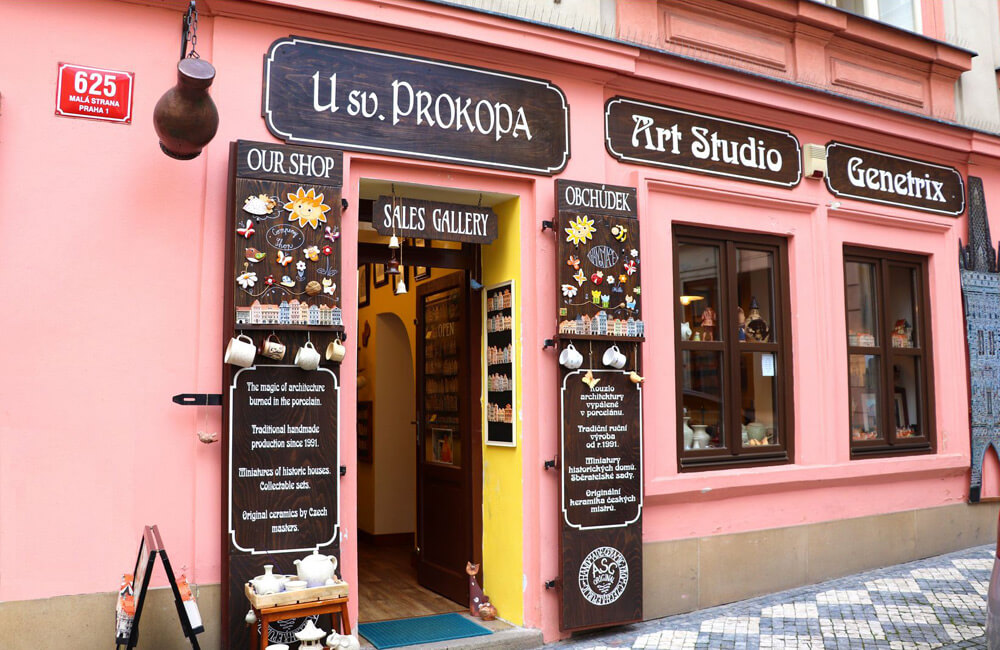 The house, in which we operate our store on the ground floor, is part of one of the oldest settlements in Prague. Originally, it was the church of St. Prokop built in the 13th century by Maltese Johannites. It was burned down by Hussites in 1420 and newly reconstructed in a baroque style by the end of 1693. It was transformed into a residential house in 1784 and we can thank the architect with Italian origins - Ignac Jan Nepomuk Palliardi – for its current form.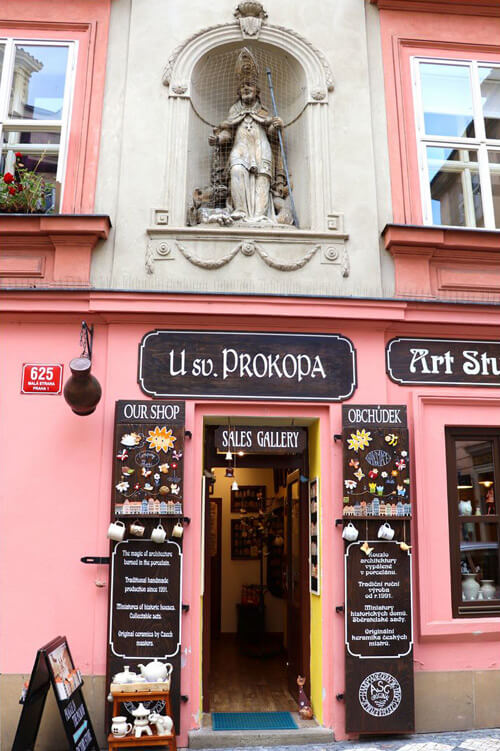 It is also worth mentioning the statue of St. Prokop, placed on the façade just above the entrance of our store. St. Prokop is shown holding a dragon that is bound in chains and represents his victory over the Devil and demons. The legend tells that built in the walls of the basement, there is a dragon egg that causes slightly elevated temperatures. I can confirm that after entering the basement, I feel a recognisably higher temperature than in other underground basements.